---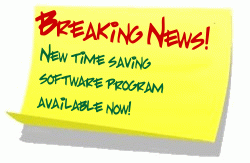 NEW Software Program!
Site Reminder Pro - an incredible program for storing important URL, log in, and password info.
This software eliminates the need for all of those post it notes of website log in's & passwords.
---
Professional Development System
New April 12th 2010.
Call to find out more!
---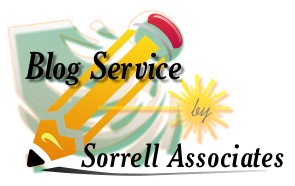 Sorrell Associates now offers a completely customized blogging service. Includes design, format, layout, setup, and content!
---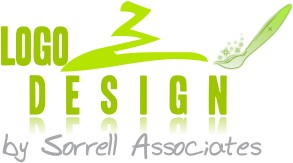 Sorrell Associates now offers customized Logos & Icons for your business, blogs, newsletters, websites, t-shirts, etc...
---
Sorrell Associates Receives the
2008 & 2009 Best of Warsaw Award
---
Leadership Development Program
The business world is quickly realizing potential leaders are a major asset. Taking that potential and developing it, is highly desirable.
Who Is Better To Train Future Leaders Than the Leaders of Today?
The Leadership Development Program is a tool to initiate and maintain the relationship necessary to
create leaders from leaders.

With dedication from both the facilitator and the protégé, the Leadership Development Program will guide the relationship through various steps to ensure it follows the right path that will benefit both participants.
When coupled our TTI Success Insights® Management-Staff report, the Leadership Development Program provides a great resource that will help the leaders of today develop the leaders of tomorrow.
The Leadership Development Program provides the versatility to be used effectively in a variety of different situations. Whether an employee wants to quickly advance their role, an organization would like to invest in their employee, or a leader wants to train their successor, this program will ensure results.
With a commitment from both the facilitator and the protégé, the Leadership Development Program provides the tools necessary to create a lasting relationship and a leader for a lifetime.
Click to view our powerpoint presentation
Call today 740-824-4842
---
NEW Leadership Coaching Tool
Managing Performance Priorities
Announcing Managing Performance Priorities™, a unique and revolutionary coaching and performance tool that will ensure the team is held personally accountable while strengthening self-management skills.
Managing Performance Priorities PowerPoint

Call today 740-824-4842
---
New Sales Strategy Index with Several Enhancements
Announcing several enhancements to the existing Sales Strategy Index
™
assessment and report, creating a new product requested from the field!
The Sales Skills Index™ is available using our Internet Delivery System (IDS) account and features a new assessment with modernized language and 13 new questions that more accurately represent sales situations of today, such as the use of cell phones and email. The new Sales Skills Index report will feature a new graph that is easily interpreted at first glance. The purpose and use of the assessment remains the same, yet we feel the Sales Skills Index will be more relevant for many of your clients in the sales field.
This will help you develop better sales knowledge! It will provide personalized training to coordinate with the needs identified in the SSI report's results.
*Prospecting - Cold Calling Skills, Time and Territory Management Skills, Telephone Skills, Self-Starting Capacity, Handling Rejection, Persistence
*First Impression - Engaging Customer, Projecting Rapport, Courteous and Polite, Relating with Others, Evaluating Others, Taking Initiative in Meeting with Others
*Qualifying - Qualifying Buyers, Questioning Strength, Accurate Listening, Understanding Needs, Patience, Maintaining Goal Focus
*Demonstration - Giving and Effective Presentation, Persuading Others, Balanced Communication, Concrete Organization, Personal Flexibility, Using Common Sense
*Influence - Solving Sales Problems, Identifying Buying Signals, Maintaining Trust, Emotional Connection, Correct Use of Resources, Problem Resolution
*Closing - Dealing with Objectives, Closing the Sale, Identifying Objections, Courage, Self-Control, Being Results-Oriented
If you have any questions regarding the new Sales Skills Index report, please contact us at 740-824-4842
Click here for a sample report
Click here for our flyer with additional information
Do you recognize any of these companies that have experienced the benefits from the power of TTI Assessments? Join the list today.
---
New Profile Alert
Job Fit Report & Talent Fit Report
Now you have the ability to BENCHMARK A JOB and ASSESS MATCHING TALENT with TWO NEW REPORTS!
Introducing The Fit Series. The Fit Series is made up of three time-tested and proven assessments (DISC, PIAV™, and Task Quotient™). Together these assessments form three reports:
· Talent Fit (Sample)
· Job Fit (Sample)
· Multi Respondent Job Fit (Sample)
The marketplace has been begging for a system such as this, that is cost-effective for positions under $20 per hour.

The TTI Job Fit uses the behavior and rewards/culture section from TriMetrix and adds the Task Quotient to make this a great system. Ultimately, the Job Fit is an easy-to-use and extremely valid way to benchmark any job.

The TTI Talent Fit report is a conglomeration of Style Insights™, Motivation Insights™, and Task Quotient. When used with the Job Fit, you can easily compare candidates to the job's benchmark.

Benefits of the TTI Fit Series
· Its low cost allows you to compete in a starving market.
· Uses the same behaviors and values from TriMetrix and includes Task Quotient.
· It's accurate.
<![if !supportLineBreakNewLine]>
Call today 740-824-4842<![endif]>
---
Sorrell Associates New Corporate Office and Training Center Open.
Open July 12, 2005.
We are pleased to announce that our new offices are complete. With our new office and training center we will be able to accommodate up to 40 people for training and development.
If you have any questions please contact us at 740-824-4842.
---
New TriMetrix System
The new TriMetrix System enables businesses to benchmark jobs and assess the talents they require for maximum performance. The process can be applied and reapplied to any job, anytime in a constantly changing business environment.
How do we do it?
We benchmark jobs to determine the personal talent that is needed for superior performance and then match candidates to the jobs.
Identify the talents candidates have and match them to the job!
Over 90% of all hiring decisions are made by an interviewer.

A Michigan State University Study indicated the interview is only 14% accurate in predicting performance.

Turnover costs can be 3 times the salary plus cost of lost knowledge, skills and customers.

National Referencing Corporation reported 30 million people secured employment by lying on their resumes.
Click here for more information.
---
Sorrell Associates, LLC
Building a new training center and corporate office
2-24-2005
Sorrell Associates is in the process of building a new training center and corporate office at 24681 State Route 60, Warsaw, OH 43844.
Our targeted date is early June, 2005.
Call for more information 740-824-4842
---
Sorrell Associates Customized Newsletter Service (Voted #1)

See the press release for more details.
---
The Attribute Index™

The attributes index was designed to help companies find, develop, and retain the very best talent available.

Discover and develop personal talent for success!

Click here for additional information.

Sorrell Associates just became certified as an CAIA with this assessment.

---

Product Announcement

See the Orion product data sheet for more details.
---
New Office in Oklahoma
Oklahoma Office
11-4-03
Sorrell Associates is pleased to announce our new office located in Oklahoma City, OK.
This office will be run by our newsletter manager Gene Sorrell. ESORRELL1@COX.NET 405-799-5807
Sorrell Associates offers a complete customized newsletter and marketing service geared towards consultants, coaches, recruiters, and business owners to improve their professional communications, image, and sales. Our proven marketing and nurture marketing approaches are some of the reasons clients continue to use our services year after year.
Clients choose Sorrell Associates because they find that we provide more newsletter expertise at a better price than they can find anywhere.
Let us help you in the creation of your company newsletter.
---
---
Press Releases
These are the press releases we've issued over the last year. You may want to search for topics by keyword.
---